Bloody Mary Stickers 8 for $2.50!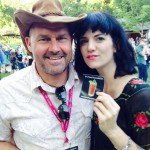 Fly Your Colors! Let everyone know that it's ok to shake that bloody
– It's 9am Somewhere!
High quality vinyl stickers suitable for defacing police cars or gracing your guitar case. 3.5″ x 3.5″
Drop us two fitty and we'll drop eight of these honey's in the mail today. (U.S. only)
$2.50 Secure through Paypal
*All proceeds go to alcohol research
I'll buy the stamp, ya cheap bastard!